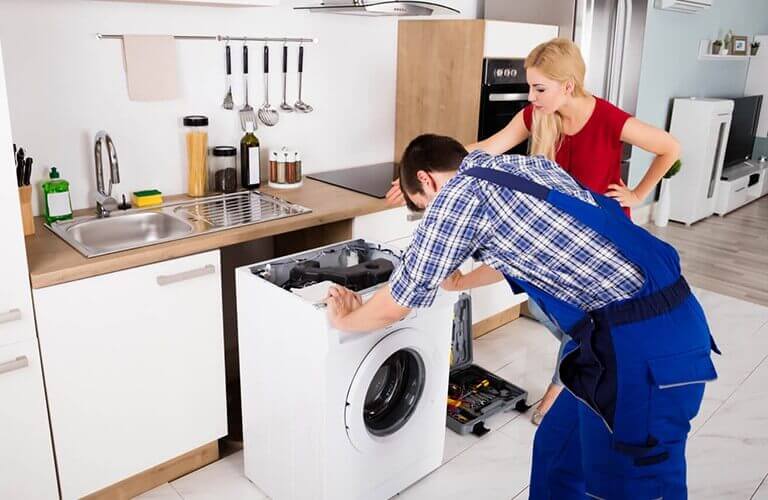 Washing machines hold a vital place in households, particularly for families. You might not realise just how frequently you use this appliance until it suddenly breaks down. To prevent such inconvenience, it is crucial to ensure that your washing machine installation is done correctly and efficiently.
We understand that a new washing machine is a significant investment, and you want your washing machine fitting to be perfect to get the maximum benefits. At Ideal Refrigeration & Appliance Services, we provide quality and efficient washing machine installation in Brisbane.
Our experienced and certified plumbers dedicates the necessary time for your washing machine installation, ensuring peace of mind from potential installation issues. Safety and precision are our top priority.
Washing Machine Installation in Brisbane QLD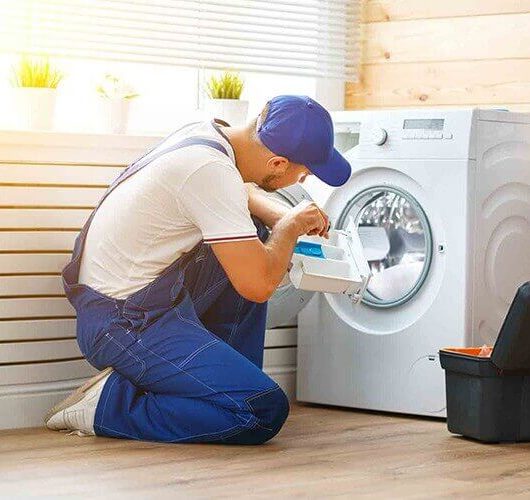 When it comes to washing machine installations in Brisbane, we recognise that every homeowner has unique requirements. This is why we offer various customisable services tailored to your specific needs.
From simple installation to complex custom work, our experienced and professional washing machine installers will be ready to assist you. Additionally, we offer a range of affordable options to match your budgetary constraints.
At Ideal Refrigeration & Appliance Services, we follow a meticulous and dedicated approach to washing machine installation service. Our team will ensure your appliance is properly connected to the water and gas supply and has precise levelling to prevent vibrations during its operation. We also perform comprehensive testing to confirm its proper functionality before concluding washing machine fitting service.
We provide washing machine installation for all leading brands like LG, Samsung, Whirlpool, Electrolux, Haier, Ariston, Asko, and more. No matter your budget, we can tailor our services to suit your needs. If you have bought a new washing machine for your home, we are the experts to call for a safe and precise installation.
Why Hiring Qualified Washing Machine Installers Is Important?
When it comes to washing machine installation, there are several critical factors to consider. To ensure the task is executed flawlessly and without any issues, it is highly advisable to hire certified professionals.
First and foremost, the machine must rests firmly on a stable, level floor with all four feet securely grounded. Instability can result in loud vibrating noises and pose a risk of the machine tipping over during operation. Our washing machine installers recommend placing the washing machine on a solid, non-porous surface like tile to absorb vibrations and prevent water absorption in case of a leak.
During a washing machine installation, you have two choices on how to drain water from a machine. The first involves attaching the drain hose to the kitchen sink's edge, which works well as long as the hose remains stationary. However, the more common and reliable method is connecting the outlet directly to a dedicated drain. Most modern homes have a dedicated washing machine drain, typically located in the kitchen or laundry room.
Water pressure can also significantly impact the duration of your wash cycles, with low water pressure leading to longer cycles. Our certified plumbers conduct a preliminary check of the water pressure during the washing machine fitting. If found low, they take measures to resolve the issue, ensuring a smooth operation.
Although washing machine installation might appear easy, many potential issues can arise if not done correctly. At Ideal Refrigeration & Appliance Services, our qualified team ensures that your washing machine is installed correctly, reducing chances of leaks and ensuring it operates at its peak capacity.
Key benefits of our Washing Machine Installation Service