It may be quite difficult to deal with a faulty electric oven or an electric cooktop, especially if you're anticipating guests to come over soon or just want to reheat last night's leftovers. Electric ovens and cooktops are modern equipment that makes our day-to-day lives as easy as possible. It is only when they fail unexpectedly that we realise their value. Get emergency cooktop & oven repairs in Brisbane with our exceptional repair services.
If you are stressed and searching for qualified and experienced electric oven or cooktop repair near me, then Ideal Refrigeration & Appliance Services is here to fulfil your emergency needs. We ensure that we handle the task as efficiently as possible.
Specialists in Oven Repairs Services in Brisbane
A faulty oven can bring the entire kitchen to a standstill. You don't really know how essential the appliance is in your daily lives until it stops working. You have to let go of fresh home-cooked meals and rely on unhealthy takeout dinners. Our technicians deliver quick turnaround times for your electric oven repairs Brisbane. We understand the value of the oven in your kitchen and give you the best service quickly and efficiently.
At Ideal Refrigeration & Appliance Services, we handle all types of Brisbane appliance repairs and maintenance for electric ovens, ceramic cooktops, and induction cooktops. We don't compromise on our quality. We provide repair, installation, and maintenance services for major brands like Miele, Westinghouse, Electrolux, Beko, Chef, Smeg, Fisher & Paykel, Omega, Technika, Haier, DeLonghi, Bosch, and more.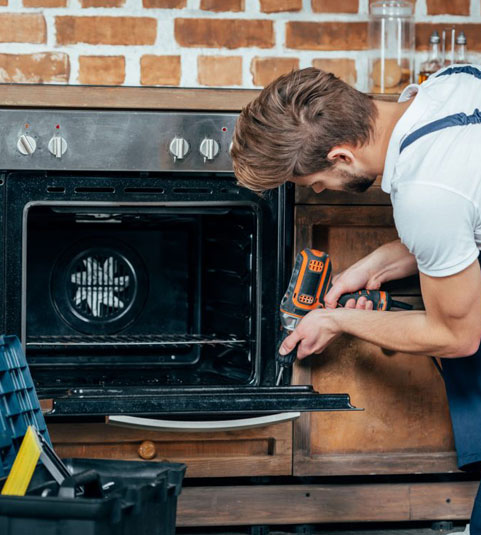 Signs To Look Out For Repair Or Maintenance
The electrical oven won't turn on or even warm up.

Either the food is burnt after a small duration of being in the oven or the oven is not hot enough to cook the food properly.

The oven is operational but is not heating.

The oven is noisy.

The electric oven door won't fully close.
If your oven or cooktop shows any of the above signs, you need to call on our services for Brisbane oven repairs. Operating a faulty oven can do more harm and potentially lead to accidents in the kitchen. It is best to get it checked by a professional service professional.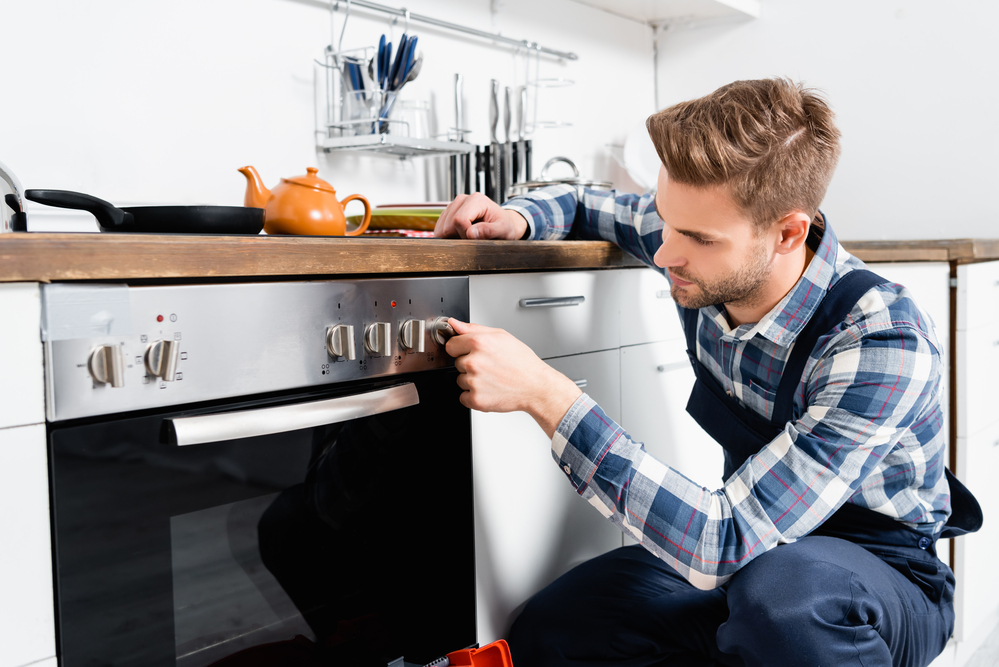 Why Hire Trained Oven Repair Professionals?
Ovens and cooktops are specialised electrical devices. They should not be opened or tampered with unless you have the technical know-how. You must hire a professionally trained and experienced repair professional to repair your faulty cooktop or oven to ensure no further damage is caused.
At Ideal Refrigeration & Appliance Services, we have repair professionals with the right qualifications, technical knowledge, and experience. They know how to handle the common issues that occur in faulty ovens and have the expertise to fix them quickly. Our technicians are well-versed to work with all leading brands of oven repairs Brisbane.
How Long Does a Typical Oven Repair Take?
Our cooktop, stove and oven repairs in Brisbane take less than 30 minutes to complete. If your task takes longer than expected, our professionals will keep you well informed.
We provide service for domestic and commercial refrigerators, air conditioning, washing machine, and dishwasher repairs in Brisbane. You can call us at 0428 149 923 or email us your query and requirements at contact@idealrefrigappliance.com.au, and we will be there for assistance.